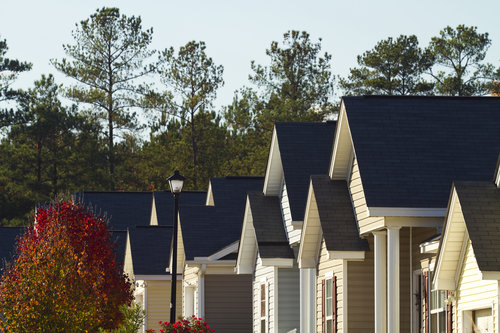 The latest reading of the U.S. housing market — the S&P CoreLogic Case-Shiller Home Price Index for Sept. 2018 — showed yet another sign of sluggish price growth.
S&P's key 20-city composite index showed that home prices in the 20 largest U.S. markets rose 5.1 percent in September compared to the same time last year. That's the slowest rate of annual price appreciation recorded by the Case-Shiller 20-city index in almost two years, and adds to mounting evidence that the U.S. housing market is cooling off from recent record highs. There was almost no change from the previous month, when the Case-Shiller index first fell below 6 percent annual price growth after months of strong gains.
"Home prices plus data on house sales and construction confirm the slowdown in housing," said David M. Blitzer, managing director and chairman of the Index Committee at S&P Dow Jones Indices.
The Case-Shiller home price index is designed to measure the behavior of the U.S. single-family housing market according to average percentage growth since 2000. It can also provide some perspective on home values and price growth between markets. September 2018's national index reading of 206 means that the value of a typical American home has increased 106 percent in the last 18 years (since the index assumes a base value of 100 as of Jan. 2000).
In Atlanta, the Case-Shiller index for Sept. 2018 was 148.23. This was 5.7 percent higher than the same time one year ago.
Once again, some of the best-performing markets in the Case-Shiller index were in the western United States. Las Vegas posted the largest annual percentage increase in its reading, with Sept. 2018's price index of 189.43 coming in 13.5 percent higher than last year and 0.6 percent higher than just one month earlier. San Francisco and Seattle saw the next-fastest year-over-year price gains, although Seattle's index reading notably fell 1.3 percent from the prior month.
While slower price appreciation can depress sales activity and can potentially reduce the amount homeowners net from a sale, it can also encourage more buyers to enter the market after months of rapid price growth. CoreLogic deputy economist Ralph McLaughlin told the Associated Press that the September index report, along with other data on sales and inventory, shows that the supply of and demand for homes may just now be swinging back into balance.