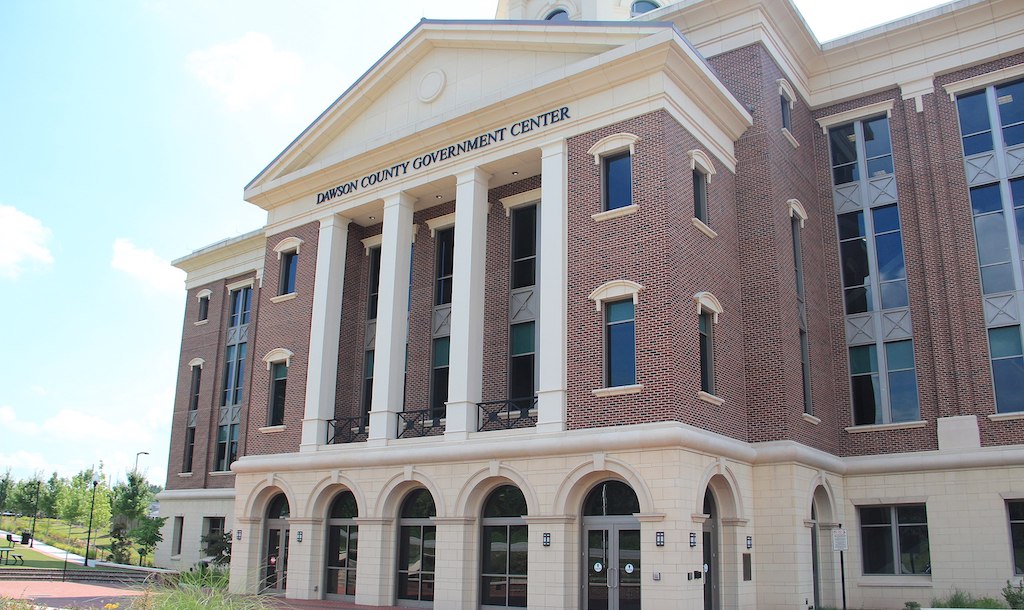 The Dawson County Planning Commission is scheduled today to hear plans submitted by Dawson Village Partners, LLC for a 974-acre mixed-use development, including 2,700 housing units, on Georgia 400 in Dawson County.
The development company is seeking rezoning for Etowah Village, a master-planned community located in the northwest quadrant of the intersection of Georgia 53 and Georgia 400, just north of the 540,000-square-foot North Georgia Premium Outlets.
The plans are extensive and include a convention center, luxury hotel and performing arts center. While the Atlanta Business Chronicle reports that a historic Chinese cultural center aimed at expanding awareness of Chinese art, gardening and herbal medicine is being planned, it has also been reported that a museum honoring the site's Native American heritage is in the works.
In terms of housing, the plan includes 800 units of multifamily living, 101 units of single-family attached homes, a 350-unit continuing care retirement community with both independent and assisted living options and 604 single-family detached homes divided within three separate neighborhoods. A portion of the residential living would be on the second and third floors above some of the retail areas.
The property is bisected by the Etowah River, and an additional 233 acres would be preserved as open space. In addition, plans call for 338,000 square feet of retail and service space, 243,200 square feet of Class A office space with a building height of up to 10 stories, and 273 acres of parks and green space, including a 40-acre public park on the Etowah River with canoe launch and a winery and vineyard.