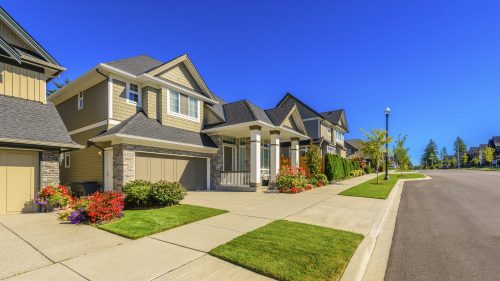 May brought more than a temperature boost to Atlanta. Atlanta Realtors announced Thursday the metro area's housing inventory saw significant gains.
New listings climbed to over 6,000, an increase of 17.2 percent year-over-year and a jump of 11.3 percent month-over-month. This resulted in an inventory growth to 3.1 months' supply—the highest level since 2016.
For five years, the metro Atlanta housing market has favored sellers through an increased buyer demand and lack of supply. This year, the playing field is starting to level with a spike in housing inventory totaling 14,827 units in May, an increase of 12.7 percent from May, 2018.
New data also shows positive gains as the average and median sales prices pick up steam and exceed numbers from 2018. The median sales price in May was $293,000, an increase of 4.3 percent year-over-year. The average sales price landed at $358,000, up 4.7 percent from 2018.
As one of the fastest-growing counties in the country, Gwinnett saw the most sales in May with 1,269 but at an average sales price of $300,000. Fulton County sold 1,115 units at an average sales price of $511,000, Cobb County sold 1,057 units at $355,000, and in DeKalb 803 single-family homes were sold at an average price of $370,000.
In popular parts of town such as the Upper Westside, top homebuilders are selling new construction at a rapid pace. Many other local home builders are rushing to more affordable areas to exploit buyer demand. With a growing variety of homes to choose from, both price growth and home sales are rising fast in Atlanta.