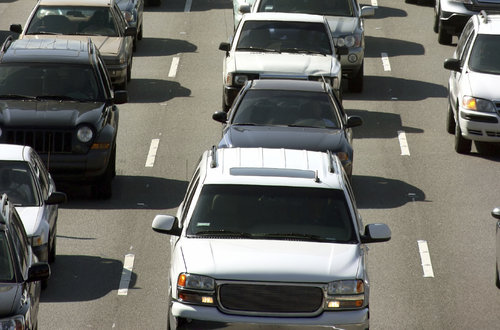 Traffic: It's everybody's worst nightmare, especially for those who have a daily commute in or around the metro Atlanta area. A recent story in Business Insider ranked Atlanta as No. 6 on a list of the top 50 worst commutes in the country.
The average trip to work for about 372,455 Atlanta commuters lands at 31.3 minutes. This is approximately 20 percent more than the lowest in the cities that made the  top 50.
WalkScore ranks Atlanta as a car-dependent city with an overall score of 49; making it the 21st most walkable large city in the U.S. The numbers may not look so great, but the city is actually home to a wide array of walkable areas. In fact, WalkScore also found that people in Atlanta can walk to an average of four restaurants, bars and coffee shops in five minutes.
When it comes to the logistics, there just aren't enough ways to move so many people through a metropolitan area that's so spread out. But some relief may be in store. That's because within recent years, Atlanta officials have invested billions of dollars in addressing congestion by improving major highway interchanges, building new toll lanes, widening highways and the region's expanding transit options.
Currently, state officials are building a 120-mile network of toll lanes across metro Atlanta to help alleviate congestion. The streetcar and BeltLine are also projects that are launching to help the world-class traffic problem in Atlanta.