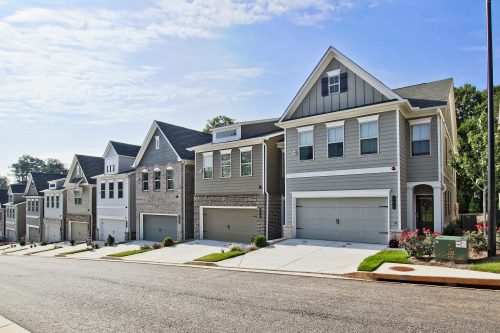 Atlanta's residential market continued to be active last month. Data from an Atlanta Realtors market brief show home sales throughout the area were unchanged from last year's 5,938, though despite seeing no change from last July, there was a 1.9 percent month-over-month improvement from this June. 
The availability of homes remained similar to the high levels of the previous two years. Atlanta's total housing inventory was 14,975 units last month, a 1.3 percent year-over-year increase. However, there weren't as many new listings—the total of 5,276 is a 1.6 percent drop from last July, and a 3.6 percent drop from the month before. Overall, inventory is down to a 3.1-months supply.
July's sales prices continued to surpass those of last year around the same time. The median sales price saw a 7.3 percent increase of $295,000. The average sales price reached $358,000, up 6.5 percent compared to July 2018.
The most units sold were in Gwinnett County with 1,250 units going for a median price of $265,000 and an average price of $308,000. Close behind was Fulton County where homes sold for a higher median price of $398,000, and a higher average price of $484,000. In Cobb County, 1,057 homes were sold for a median price of $308,000 with an average price of $363,000 in the area. DeKalb county had the fewest sales with 704 units going for a median price of $298,000 and an average of $371,000.
"Although the levels of recent monthly home sales roughly match last year's levels, the steady rise in prices is an indication of strong continued demand, and it is great news for Atlanta's current homeowners' equity values," said president of Atlanta Realtors, DeAnn Golden.