What was your first job in the real estate industry? My first job "real" position in the real estate industry was after I received my Master's in Education for Employee and Career Counseling at GSU. I worked in HR for Pace Construction Corp. and loved to be on the construction sites. As a child, my father owned a construction company building schools and condos and you would often find me with a hardhat on Saturdays visiting the sites with him, watching over the bidding process or working in his accounting the office. Real Estate is in my blood!
Where did you grow up? Sarasota, Florida
Growing up, what did you want to be? I wanted to work in the construction industry OR be a teacher!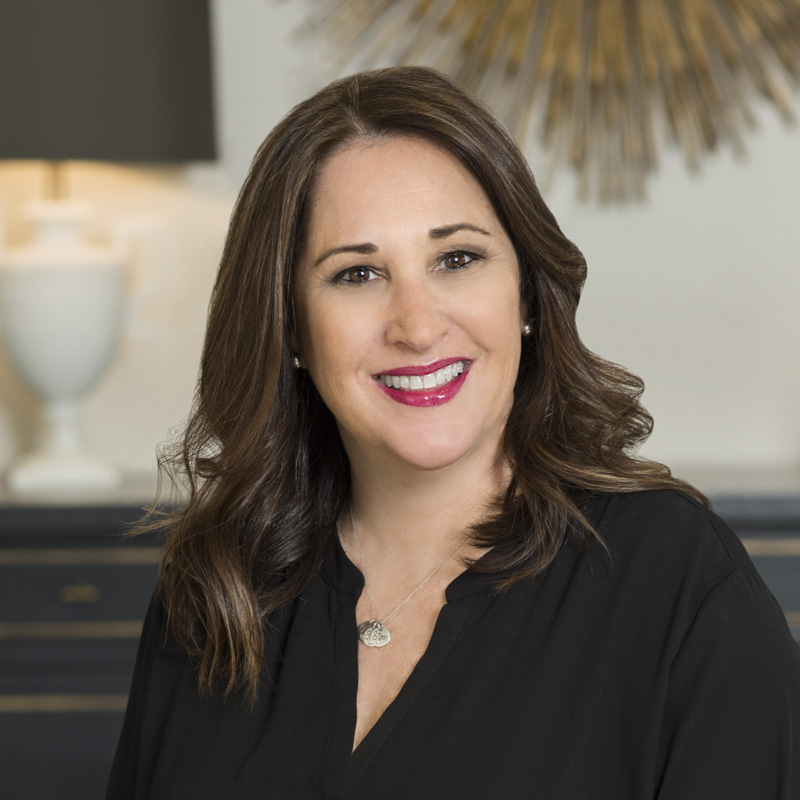 What do you do to relax when you're stressed? I love to read fiction novels.
If you could have lunch with a well-known figure (living or not), who would it be and why? Dale Chihuly. I love glass art and the creations he creates are phenomenal. The details and expressions that are put into his pieces are truly a gift. I know he doesn't blow the glass any longer but would still love to watch his creative process.
Where is your favorite place to hang out? On the beach with a cocktail in my hand.
What do you love most about the industry? I love being about to work with individuals/families and experience the excitement of purchasing or selling their home. I like being a part of their lives for this experience.
How do you distinguish yourself from the crowd of agents? I am authentic. What you see is what you get. My clients' needs always come first, and they expect and receive my honesty and guidance.
What is the most difficult aspect of your job? Politely explaining and actually showing my clients what they can realistically afford within their budget. Many clients watch the house TV shows and develop unrealistic expectations on what they can get for their money versus what is on the market.
Where do you go to network and meet new clients? The pool. I am a U.S. swimming official and meet new people/clients in this role on the swimming pool deck. They see the dedication and trust that surrounds the position on the pool deck, and it transfers to my daily life.
What has been your greatest accomplishment? My three children. All on their own and are truly great individuals. They amaze me and I am so proud of them. Each of them is successful in their own right.
What was the last good movie you saw or book you read? The Invisibles. Definitely out of my wheelhouse in terms of movies I generally watch but extremely powerful and thought provoking.
What is your favorite restaurant? Chops or Marcel's. Love a great steak!
Architecturally speaking, what is your favorite building in Atlanta? The Georgia Capital Building
What kind of car do you drive? Mercedes Benz
What is your favorite city after Atlanta? Sarasota, FL
In 10 words or less, what is your advice for someone new to the industry? Be patient, sincere, and honest. It will get you far.
What's your favorite real estate iPhone/Android app? Jonny On It