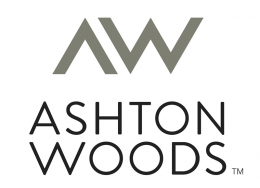 Mercedes-Benz recently announced that it is under contract to purchase 12 acres of the 76 acres of prime real estate in Sandy Springs that Ashton Woods Homes currently has under contract. While Ashton Wood Homes has plans for a mixed-use village of lofts, townhomes, single-family homes and neighborhood retail, Mercedes-Benz plans to build its U.S. headquarters, as it relocates from New Jersey to Georgia.
"This is a landmark project that will offer the ideal live-work-play destination that today's buyers seek," said Dwayne Hill, Atlanta Division President of Ashton Woods Homes. "We are pleased that Mercedes-Benz will be a part of this exciting project.  Whether looking for convenience to downtown Atlanta or charming suburban towns, this location has it all and will offer tremendous residential, commercial and retail opportunities."
The property includes 47 acres of land located north of Abernathy Road and approximately 29 acres south of Abernathy Road between Glenridge Drive and Barfield Road. The Mercedes-Benz headquarters will be built on the south side of the property.
As all Ashton Woods Homes do, homes on the property will showcase exceptional design that will provide homebuyers the opportunity to build their dream home with a state-of-the-art Design Studio coming this summer to Avalon in nearby Alpharetta.
"Ashton Woods Homes has earned its reputation as a homebuilder that offers superior design and attention to detail aimed at exceeding the expectations of the discerning homebuyer," said Ken Balogh, President and CEO of Ashton Woods Homes. "We take tremendous pride in the high level of design, personalization and possibilities that we offer to our homebuyers as they create a home that is a unique reflection of their own personal style, passion and sources of inspiration."
To stay up-to-date on the development of the property, as well as other metro Atlanta communities from Ashton Woods Homes, visit www.ashtonwoods.com/atlanta.