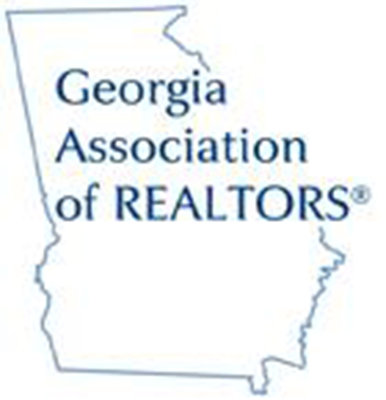 Jim Smith, 2015 President of the Georgia Realtors (GAR), announced the 2015 GAR Awards to individuals for outstanding service during GAR's 2015 Inaugural & Legislative Conference in Atlanta.
Kimberly Harkey of Statham received the Good Neighbor Award for her extraordinary community service efforts. Kimberly has volunteered countless hours on behalf of individuals and causes in her community, including her local police department and the National Multiple Sclerosis Society. Kimberly received a plaque of recognition and a $500.00 donation from GAR to the Barrow Sheriff's Department's Christmas with a Cop Program.
Hazel Hendrix of Statesboro received the President's Award from 2014 GAR President Linda Carol Porterfield. The GAR President's Award is given to the individual to whom the outgoing President feels provided the most guidance and/or support during his or her term as GAR President.
Brent Ellis of Woodstock received the Dick McCrudden Award, which recognizes his efforts in ensuring the success of the REALTORS® Political Action Committee (RPAC) in a given year. Brent was selected by 2014 RPAC Chair Linda Durrance for this honor.
Lee Adkins of Alpharetta and Scott Hutchison of Atlanta both received the YPN Young Achiever Award. This award recognizes young REALTORS® who represent the best agents under age 40. The YPN Young Achiever Award is determined by the recipient's participation in the REALTOR® association, community volunteering and business accomplishments.