Where did you grow up? Newcastle upon Tyne, Great Britain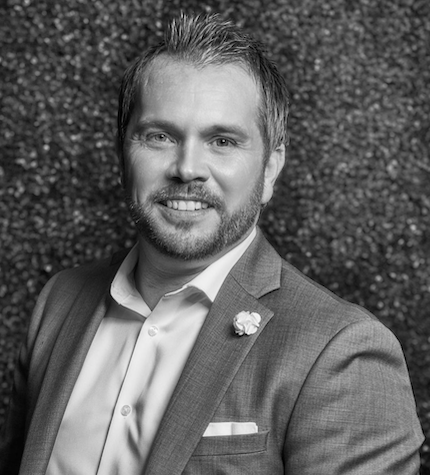 Growing up, what did you want to be?  I wanted to be a fighter pilot, and I did take the entrance exams to the RAF but I did not pass the aptitude tests.
What do you do to relax when you're stressed? I love to listen to music in my car or go for a walk.
If you could have lunch with a well-known figure (living or not), who would it be and why? For someone living, I would choose The Oracle of Omaha, Warren Buffett. He is an absolute legend in his field. For not living, I would definitely have to say Winston Churchill. I've had a lifetime of adoration for who he was and what he accomplished.
Where is your favorite place to hang out? The roof bar at Arnette's Chop Shop
What do you love most about the industry? I love the massive diversity across all genres.
How do you distinguish yourself from the crowd of agents? At BrownDaniel, from day one, I have prided myself on better service, better marketing, and in turn, better results.
What is the most difficult aspect of your job? The most difficult aspect of this job is finding that life/work balance.
Where do you go to network and meet new clients? Festivals, private events, charitable events and private parties
What has been your greatest accomplishment? Other than the birth of my son, my greatest accomplishments were being honored with No. 1 Team, Citywide in 2016 and No. 2 Agent, Citywide 2017 and 2018 by the Atlanta Realtors Association.
What was the last good movie you saw? "Vice" or "Green Book"
What is your favorite restaurant? Sotto Sotto
Architecturally speaking, what is your favorite building in Atlanta? The Fox Theatre
What kind of car do you drive? Mercedes G-Wagon
Smartphone or paper? Paper
What is your favorite city after Atlanta?  Barcelona, Spain
In 10 words or less, what is your advice for someone new to the industry? Work harder than everyone else and you will be successful!
What's your favorite real estate iPhone/Android app?  The Compass Realty App