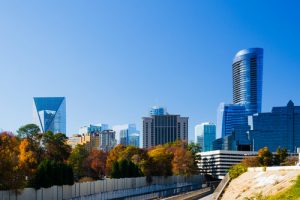 Guaranteed Rate announced Thursday that it will be opening a new branch in Buckhead, naming Dean Mellon as branch manager.
Mellon has over 20 years of experience in the mortgage industry. His longest stint as a loan officer was with Brand Mortgage Group, from 2006 to 2018.
The Chicago-based mortgage lender has a presence in all 50 states, and has offices in Savannah, Athens, St. Mays, Gainesville, Waycross and Suwanee. It employs over 4,000 people across almost 350 offices nationwide.
The new office will serve neighborhoods inside and just outside of the perimeter.
"The grand opening of the Atlanta branch is a reflection of Guaranteed Rate's growth throughout the state of Georgia," said Derik Taylor, regional sales manager for the company. "We continue to see increased opportunity and have hired a talented local team that knows the Atlanta homebuyer community well. We are excited to be building a team with the best of the best. Dean has a history of building tremendous success with customers and partners in the area and we are thrilled to have him on board."
Mellon is leading a team to recruit loan officers who will work out of the new office.
"Guaranteed Rate has cutting-edge technology coupled with excellent customer service and an outstanding base of products to offer our customers, which will enable us to excel as a mortgage lender in Atlanta," Mellon said in a press release.