It was another month of mixed data for Atlanta's housing market in September.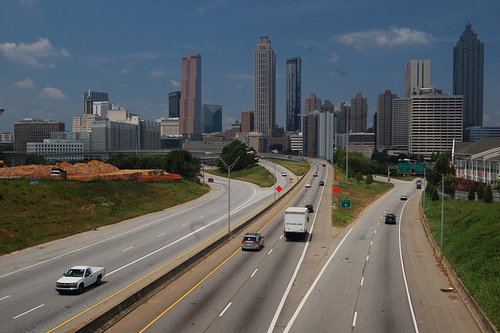 September proved another month of contradictory real estate for the 11-county Atlanta area, according to the latest report from the Atlanta Board of Realtors.
From August to September, total home sales fell 15.3 percent to 3,601, while median sales price fell 3.2 percent to $213,000 and average sales price declined 2.6 percent to $266,000; meanwhile, year-over-year measures remained strong, with total sales down just 1.5 percent and median and average price rising by respective amounts of 13.9 and 12.2 percent.
One definite positive, though, came in the form of housing inventory – since Sept. 2013, inventory in the Atlanta area has increased by 55.1 percent, an astronomical increase that puts the number of active listings at 16,480.
Back to Normal
Of course, another way to look at September's numbers is not through the guise of disappointment, but rather from the expectation of normalcy; simply, it was unlikely that Atlanta's market could sustain its remarkable 2013 numbers, and ABR President Todd Emerson emphasized as much in his comments accompanying the report.
"What we have been seeing in the Atlanta Market over the past several months is the return to a more normalized and seasonally based market," Emerson said. "The expectation is that we will continue to see unit sales activity and listing inventory taper off as we move into the fall/winter months and the holidays.
"The fact that inventory levels have remained more or less unchanged over the past several reporting periods suggests a very balanced market in that buyers are absorbing inventory at a pace equal to new listings coming to market. I would expect both the median and average sales prices to decline month over month during winter, as this is something we typically see as a result of seasonality forces on the market."