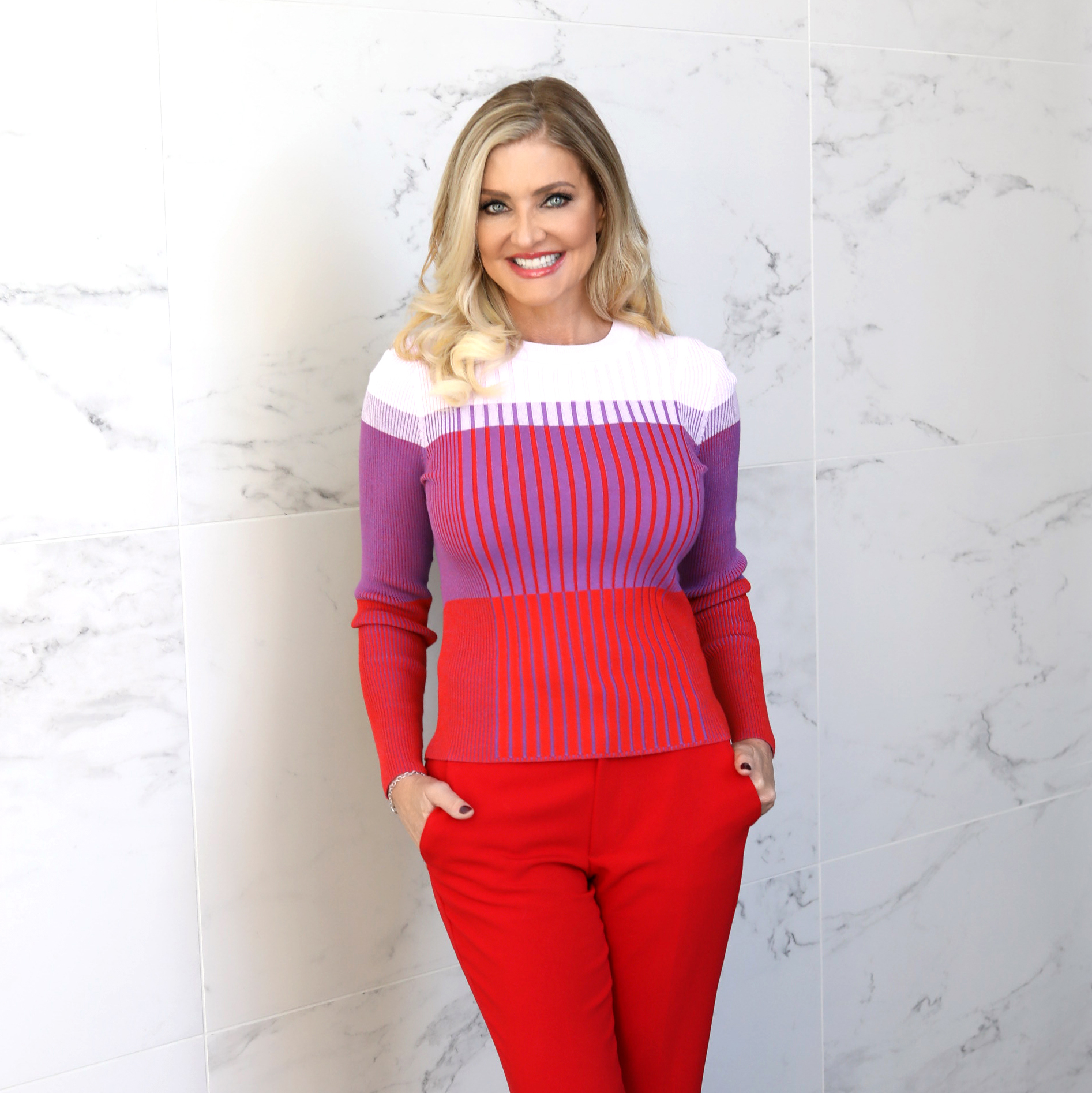 What was your most interesting job before going into real estate? I was a TV anchor and report for 25 years! I worked at local stations in Atlanta, Savannah, Greensboro and Raleigh. I have been fortunate to interview numerous high-profile leaders and celebrities! But the best part was being involved in the community. Atlanta has been my home since the early 90's. I love this city and the people. I love finding happy homes for my clients and helping them sell their homes. It is very rewarding!
Where did you grow up? I'm from western Kentucky. I grew in a small town one hour north of Nashville — Hopkinsville, Kentucky. It's pretty much the same little town it was when I left many years ago! I still go back as I have lots of family there. Many members of my family still live on Elgin Road!
Growing up, what did you want to be? I always wanted to be a journalist. I was on my yearbook staff and wrote for our school newspaper since sixth grade. I had to work on my southern accent when I worked at CNN. I hired a coach to help me with that!
What do you do to relax when you're stressed? I love movies, working out and chilling with my boys. I also enjoy fixing up my house!
If you could meet any well-known figure (living or not), who would it be and why? Princess Diana. I just love her. She was so elegant and beautiful. Most importantly, it was easy to see how much she loved her boys! She also seemed playful, creative and fun!
What is Atlanta's best-kept secret? The many places to visit in the smaller towns around the city! When I worked at Fox 5 Atlanta, I was the morning Road Warrior. I got to meet the coolest people and do the coolest things! Goats on the roof, petting a giraffe, cooking with amazing chefs, ice skating, swimming with the whales! There are so many things to do in and around the city!
What do you love most about the industry? I love helping my clients find their homes. I love being in their lives. Often we get sad at closing because we know we won't be in touch as often as we are during the process.
How do you distinguish yourself from the crowd of agents? Because of my background, I know the communities of Atlanta. It seems I've been in almost every neighbor in the metro area! I also try to make my clients feel they are the most important to me. Because they are! I am always reachable. Plus, I get answers. If I don't know the answer to something, I am not afraid to call my broker! Thank goodness she is amazing!
What is the most difficult aspect of your job? Probably the most difficult part of the job is getting the business. Everyone knows 25 real estate agents! That's why agents have to be on their A game at all times!
What's your best advice for generating new leads? Always keep in touch with your clients! Always be ready for them when they are ready to talk!
What are you binge-watching/reading/listening to lately? I'm still a news junkie so I do watch news pretty much every day. I love to read but I'm finding it more difficult to find the time.
What's your favorite meal in Atlanta? I love a great fish dish so Optimist is still one of my favorite restaurants!
Architecturally speaking, what is your favorite building in Atlanta? I LOVE the Bank of America building in Midtown! Plus, I always appreciate going in to the State Capital Building. I just wonder about all of those old marble tiles on the floor and what they would say if they could talk! I remember driving by the Gold capital on our from Kentucky to Florida and it was always so pretty! Back then, it was easier to see from the interstate than it is today because of all of the cities growth!
What's the weirdest thing that's ever happened to you on the job? Let's just say sometimes people are not prepared for their showings and leave things out they shouldn't! That can be a bit awkward.
What's one thing people are surprised to learn about you? I love to drive a race car! And drive fast! My dad took us to stock car races, drag car races when we were young. But don't worry… I won't do that with clients in the vehicle!
What is your favorite vacation spot and why? Anywhere in the BVI's. I miss traveling so much!
What is your favorite city after Atlanta? I LOVE New York! The shopping, the restaurants … broadway! Of course, pre-Covid NYC. It's so different now. Sadly.
In 10 words or less, what is your advice for someone new to the industry? Breathe it. Live it. Be it and stay on it!
What's your favorite real estate iPhone/Android app? Our Atlanta Fine Homes Sotheby's International Realty app!
Who are your favorite people to follow on social media? I love following home designers like jane_athome or #currenthomeview… and for a good laugh… barstoolsports!