What was your first job in the real estate industry? Salesperson
Where did you grow up? Baltimore, MD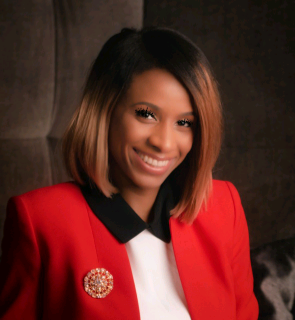 Growing up, what did you want to be? 
Growing up I always wanted to be a corporate attorney.
What do you do to relax when you're stressed? To relax I like to travel, listen to music, have a cocktail, or put on oversized clothes and watch a good, long movie.
If you could have lunch with a well-known figure (living or not), who would it be and why? If I could have lunch with a well-known figure it would be Tyler Perry or Gary Keller. I choose Tyler Perry because of his background and entrepreneurial success. I also admire his willingness to give and help others achieve their dreams and goals. I choose Gary Keller because of his real estate salesperson background and success. He has built a large real estate corporation I feel that he would be very beneficial in helping me achieve success in my real estate career. I admire the mindset that he encourages.
Where is your favorite place to hang out? My favorite place to hang out is the beach!
What do you love most about the industry? I love the flexibility that the industry affords, such as time, income, and opportunities.
How do you distinguish yourself from the crowd of agents? I do not particularly distinguish myself from the crowd of agents. I view all active agents as a source of encouragement and hopefully they can be a great resource for me at one point or another.
What is the most difficult aspect of your job? The most difficult aspect of my job is dealing with clients that are unrealistic in regards to what the real estate market can afford them personally – buyers and sellers.
Where do you go to network and meet new clients? I don't go anywhere in particular to network, instead I make a habit of networking everywhere I am.
What has been your greatest accomplishment? My greatest accomplishment has not been accomplished just yet.
What was the last good movie you saw or book you read? The last good book that I read was The Latte Factor by David Bach.
What is your favorite restaurant? My favorite restaurant is called Barton G. I love it for the ambiance and presentation more than the food.
Architecturally speaking, what is your favorite building in Atlanta? I love the design of the Center for Civil and Human Rights.
What kind of car do you drive? In my mind I drive a Jeep Rubicon; however, in reality I drive a BMW 5 series.
What is your favorite city after Atlanta? Miami
In 10 words or less, what is your advice for someone new to the industry? Lead generate daily
What's your favorite real estate iPhone/Android app? Airbnb lol