Where in Metro Atlanta's vast terrain were home sales the highest?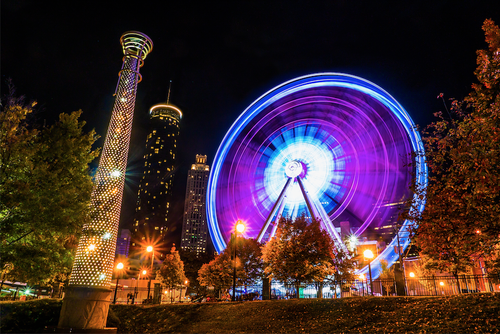 In August, home sales in Metro Atlanta declined 16 percent, all but signaling the end of the summer homebuying season.
That decline was apparent at the county level, which new numbers from GeorgiaMLS bore out. First, here is a graph of the top-selling counties in Metro Atlanta: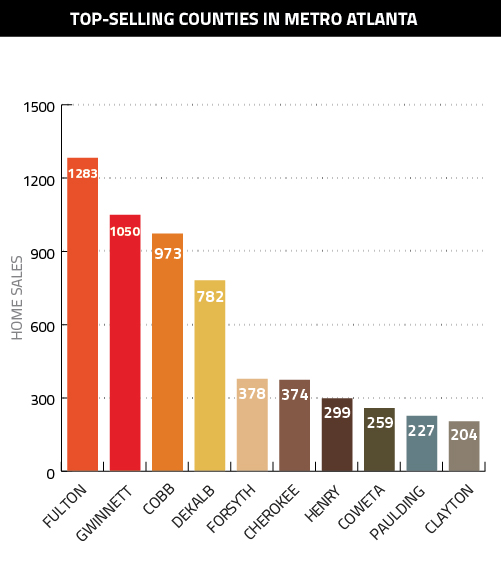 All the usual suspects sat at the top in August, but their numbers were down markedly from July. First-place Fulton, for instance, saw its sales fall 9.7 percent, while sales in Gwinnett and Cobb fell 14.8 and 12.6 percent, respectively. Cherokee County registered the largest decline at 18.4 percent.
Two counties, Coweta and Paulding, saw their sales increase, although Coweta's only rose from 257 to 259; sales in Paulding, meanwhile, rose 6.1 percent.
Next, here are Atlanta's counties with the most condo/townhome sales: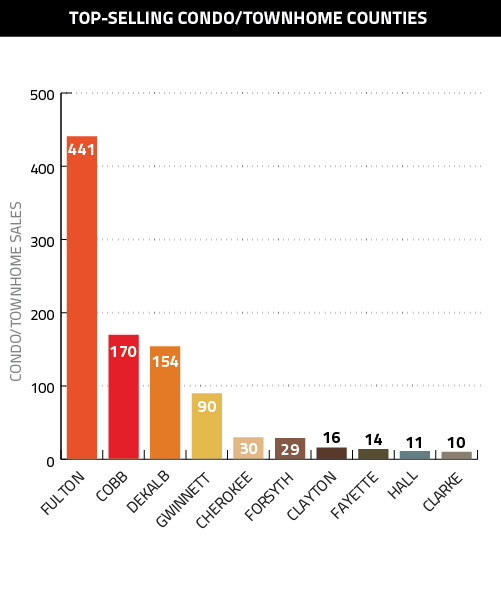 Fulton County accounted for 42 percent of Metro Atlanta's attached sales, so it's no surprise that it was by far the top-selling county in that field. Still, sales were down 7 percent in Fulton, and they fell 18.8 percent in DeKalb and 30 percent in Gwinnett.
Finally, here are the top-selling single-family counties: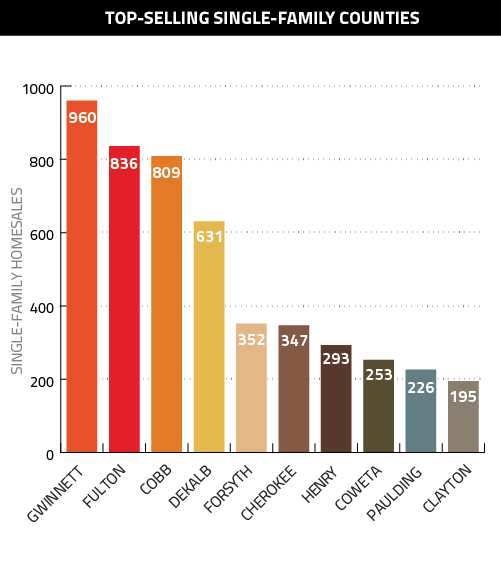 Again, sales were down in all the large counties, and only Coweta and Paulding saw marginal increases. In Gwinnett, sales declined 16.4 percent, while in Fulton, Cobb and DeKalb, they dropped 12.2, 15.3, and 17.4 percent, respectively.