What was your first job in the real estate industry? Creating spreadsheets, hot sheets and comp sheets for my husband, who is a local builder/developer
Where did you grow up? I grew up in Ohio and moved to Georgia a year or two after college when I was 23(ish).
Growing up, what did you want to be? A salesman (or I should say saleswoman). I knew at a very young age that that I would be in sales. As I got older, I knew that I wanted to be the person that "pitches." Direct selling face to face was thrilling to me no matter what the product or concept.
What do you do to relax when you're stressed? Shop! At a huge discount store that has everything like TJ Maxx or Home Goods or even Costco. But it has to be by myself ­– I can zone out and wander the aisles aimlessly.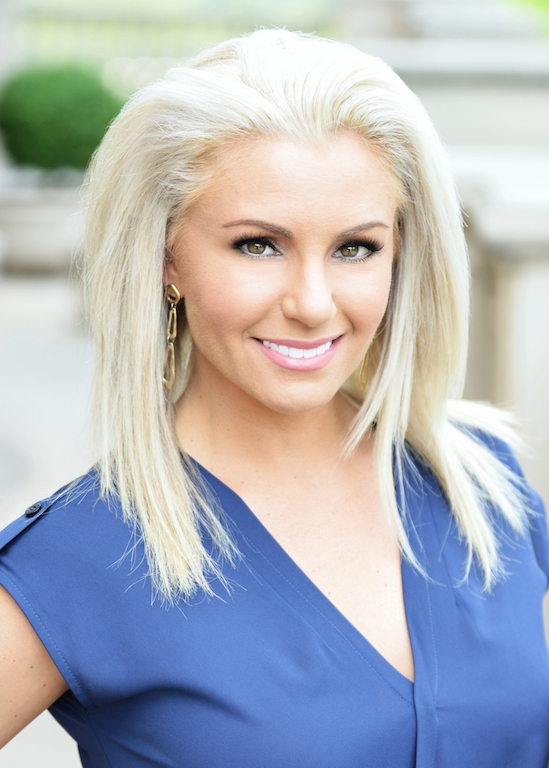 If you could have lunch with a well-known figure (living or not), who w
ould it be and why? That's so tough … It would be either Donald Trump or Brian Tracy. Both are the fiercest salesmen. I admire self-made millionaires especially ones that have gone bankrupt and were able to rebuild their wealth. Like him or not, you cannot deny that Donald Trump is a force of nature. Brian Tracy is my favorite speaker, author and motivator.
Where is your favorite place to hang out? Home with family. I love to cook, and I am Italian, so I do not know how to cook for any less than an army. My happy place is in my kitchen surrounded by friends and family and wine and food.
What do you love most about the industry? Meeting new people and learning about what makes them happy or tick. Being able to work directly with all walks of life on one of the most important decisions of their life is very rewarding and humbling.
How do you distinguish yourself from the crowd of agents? I am sincere and present and old-fashioned. Not saying that other agents aren't sincere, but I often hear from my clients that I truly listen to their wants and needs and maintain focus as if they were my only client. Everyone wants to feel valued and simply heard. People in this industry will tell you it's all about multitasking and keeping your pipeline full, and while that is true, to me it is more important to be present and focused on my current clients. Like the saying, "A bird in the hand is better than two in the bush"… or something like that.
What is the most difficult aspect of your job? The grind. No one ever wants to admit it or say it out loud, but this job is not just shaking hands and kissing babies. There is a lot of grind – paperwork and cold calls and organization and inconsistent hours. If you do not equally "feed" the grind, you will not make it.
Where do you go to network and meet new clients? Everywhere! You just do it without even realizing it. Your brain is always on potential client mode. I am lucky enough to be on an amazing team, and we attend each other's events. We also host a mean happy hour that always draws out tons industry pros and the best clients.
What has been your greatest accomplishment? Doing a project soup to nuts with just my husband. He is a builder. We bought land, developed it, built a community and sold it. Just the two of us. That may not sound astounding but being able to be "in" real estate is next level.
What was the last good movie you saw or book you read? I actually don't like going to the movies because I always drink too much Coke and end up missing most of the movie, so my husband and I binge on Netflix. The most captivating book I just read was "The Art of Seduction" by Robert Greene. I read his book "The 48 Laws of Power," and loved it so much I had to get his next book.
What is your favorite restaurant? Oh, boy. I am a foodie, so that's tricky. Rumi's Kitchen and Thai Thai.
Architecturally speaking, what is your favorite building in Atlanta? The Fox Theater
What kind of car do you drive? Porsche, Boxster
What is your favorite city after Atlanta? San Francisco
In 10 words or less, what is your advice for someone new to the industry? Join a team. Don't waste money. Befriend important people.
What's your favorite real estate iPhone/Android app? Compass App. It is sleek, beautiful, and can do everything.
Who are your favorite people to follow on Twitter? I don't tweet … I am old fashioned and just cannot get on the Twitter wagon. I think it is so strange.
Want to be featured in our Agent Snapshot? Click here and complete this survey. Agent Snapshots are published on our website and shared in our newsletter and social media feeds.