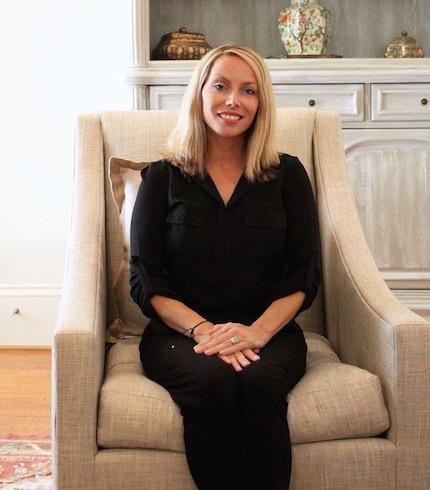 Where did you grow up? Cobb County, Georgia
Growing up, what did you want to be? I wanted to be a lawyer because I love to negotiate.
What do you do to relax when you're stressed? I like to unplug from the world and surround myself with my family and close friends, preferably on the beach with a book.
If you could have lunch with a well-known figure (living or not), who would it be and why? Thomas Jefferson: I've always been fascinated by how he went from a farmer to a statesman and eventually on to the presidency.
Where is your favorite place to hang out? The beach
What do you love most about the industry? I love meeting new people and making their dreams of owning a home come true. It's very rewarding.
How do you distinguish yourself from the crowd of agents? As a native of Cobb County, I have a true advantage over other agents as I know this area inside and out, and I know the ebb and flow of the market. I can provide my clients many advantages by being a hometown realtor.
What is the most difficult aspect of your job? When inspections prove a home my client loves is not worthy
Where do you go to network and meet new clients? I meet a lot of new clients while at my children's various events, playing tennis and at church.
What has been your greatest accomplishment? Managing a career and a family 
What was the last good movie you saw or book you read? The Girl in the Water, by Dana Marton
What is your favorite restaurant? Canoe 
Architecturally speaking, what is your favorite building in Atlanta? The Georgia State Capitol building — who doesn't like gold?
What kind of car do you drive? Land Rover Discovery
Smartphone or paper? I prefer paper, but business requires a smartphone.
What is your favorite city after Atlanta? Sorrento, Italy
In 10 words or less, what is your advice for someone new to the industry? Just keep swimming.
What's your favorite real estate iPhone/Android app? ShowingTime
Who are your favorite people to follow on Twitter? Tom Ferry, Ellen and my husband